By region
Sydney CBD
Surry Hills-Darlinghurst
Kings Cross-Potts Point
Redfern-Chippendale
Newtown
Glebe
Balmain-Rozelle
Bondi
Northern Sydney
Home
---
Contact
---
The best
Top 10 small bars

Your guide to the best 10 experiences Sydney small bars have to offer.
[More]
---
Where to go after midnight
Late night small bars in Sydney

It's getting close to the witching hour and your favourite venue is about to call last drinks, what are your late night options for small bars?
[More]
---
New in 2013
Black Penny

A compact corner bar on Cleveland street with a relaxed, open interior and cocktails for grown-ups: 7/10
[More]
Surry Hills-Darlinghurst
---
Foley Lane
www.foleylane.com.au
371 Bourke St Darlinghurst (corner Foley Street), Darlinghurst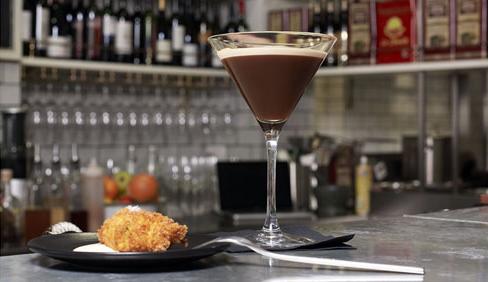 When Foley Lane opened in the Winter of 2012, it became apparent that Sydney's small bar scene had started to mature. The 'kookiness' of new bars has subsided and now breezy venues with good food and wine are starting to appear. The theme here is Spanish, from the tapas to the wines on offer and carafes of sangria (a bit pricey at $35, but certainly worth it). At the same time, the owners didn't go over the top and try to decorate the place as some tacky homage to Spain. Instead, they're retained the art décor exterior and simple rustic finishes inside. In both atmosphere and design, the bar sits in contrast to the rowdy gay pubs and late night clubs on nearby Oxford Street.

During summer evenings, the front doors are opened to the nearby pedestrian area to create a light and airy feel. However, be prepared for some interesting views of Taylor square if you decide to grab a seat along the window.

There is a good chance you'll be served by one of the two owners who, along with a smile and some great recommendations, will probably offer a free snack of olives in light oil. This is an excellent ploy as it makes you wonder what other delights are on the menu. And while the dishes may change over time, it is worth exploring their complexity. The tastes are well balanced and dishes are delivered fresh from the open kitchen (check the website for the latest offerings). Even if you are not up for a drink, it's worth stopping in for a meal.

---
In brief: Foley Lane



Best things: Nice buzz with friendly service (and music at a level that lets you have a conversation without shouting)
Don't miss: The sangria.
Ideal for: Small-medium groups, dates, catchup with friends, dinner
Date tip: Stools along the front bench overlooking Taylor Square
Gripe: It would be nice to see some cheaper options on the food menu
Rating:

8

/10
Last updated: March 2013
You are here:

Foley Lane Small Bar, Darlinghurst review and address. The theme in this small bar is Spanish, from the tapas to the wines on offer and carafes of sangria